Katılım

31 Tem 2022
Mesajlar

5
Tepkime puanı

0
Puanları

101
Ülke

TÜRKİYE
Ad

Senior
Soyad

Developer
It's been a long time since the last beta of v1.9, right? Sorry about that but I really wanted 2.0 to be something fancy and with the contrubitors on github we were able to make 2.0 be commendable. Now, without making you wait any longer, let's move on to what we do.
Since v1.9
Closed Pull-Request: 130+
Closed Issue: 100+
Commits: 250+
Just configure your account and sit back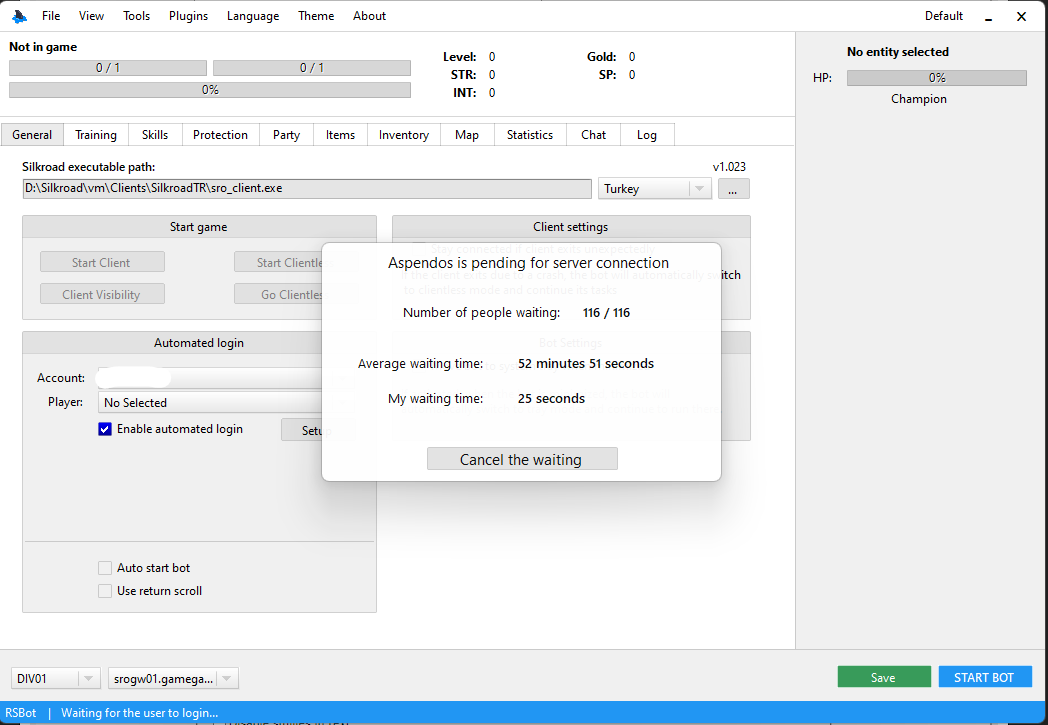 New Profile System:
You dont need copy bot to different folder. All accounts will be work in same folder.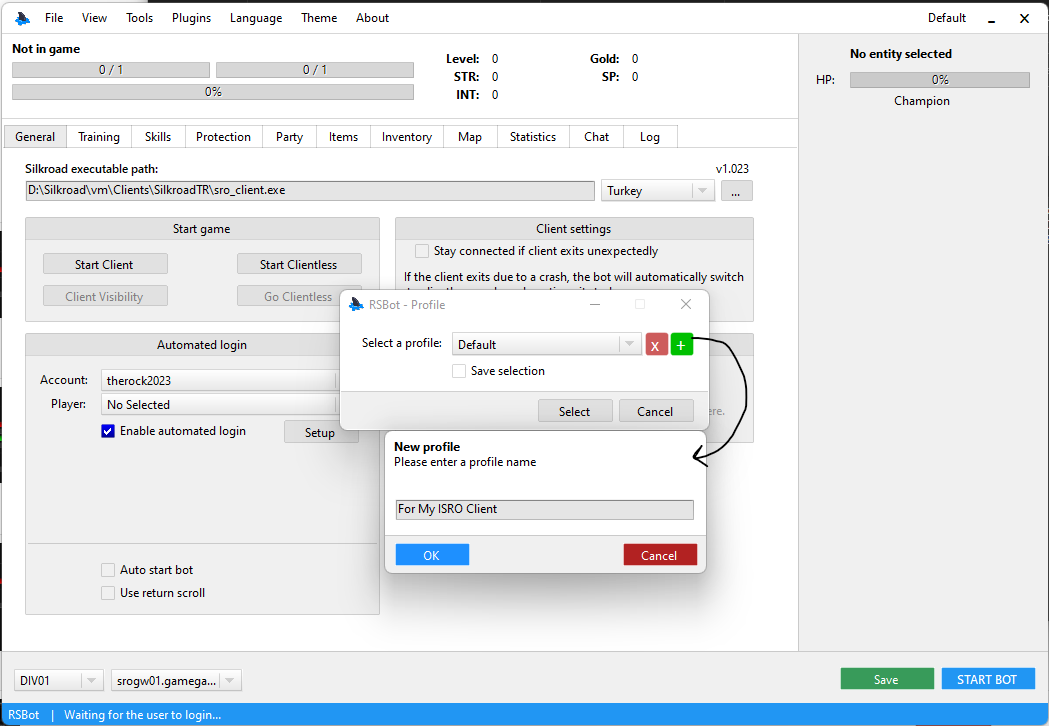 Ability Skills: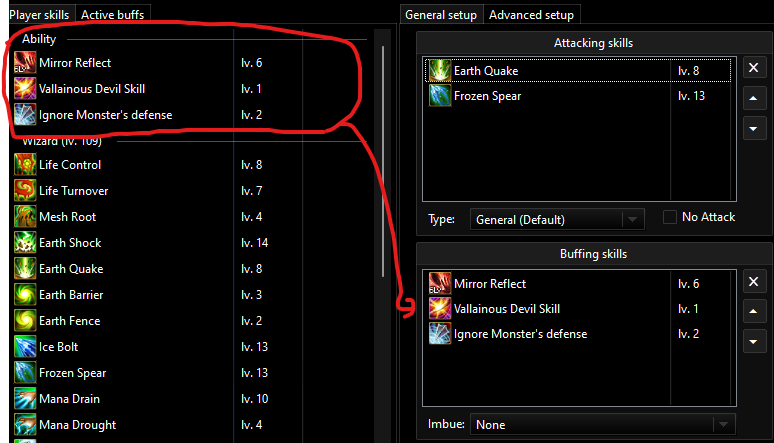 Full visible tab based pet controlling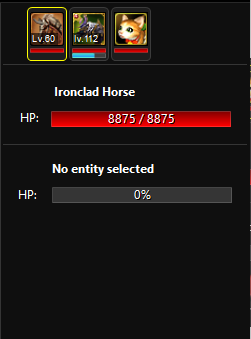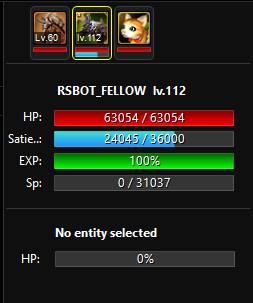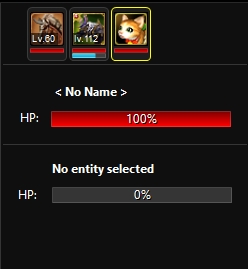 Auto Stat points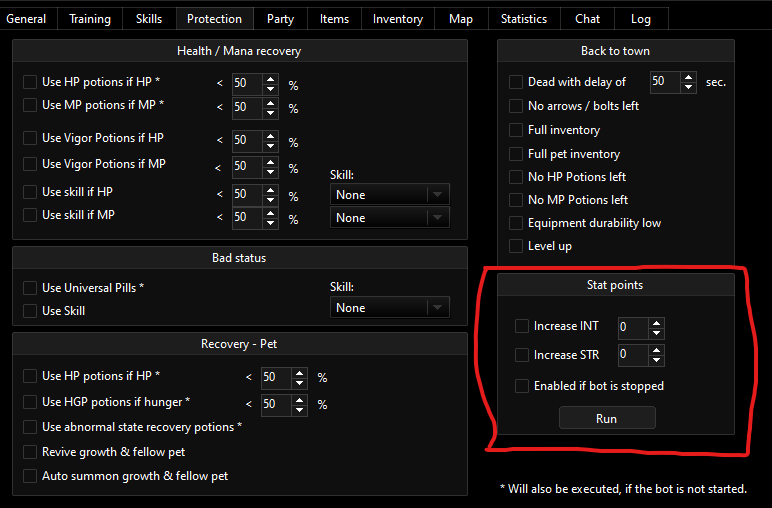 Added command systems to use on chat for players (sitdown, traceme)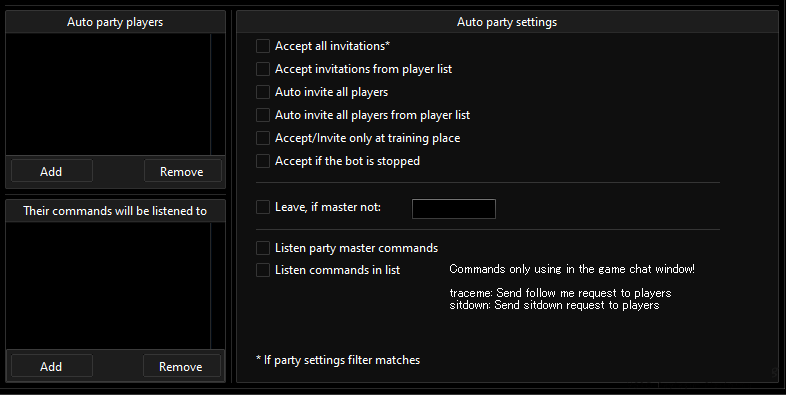 Redesigned and detailed Inventory Plugin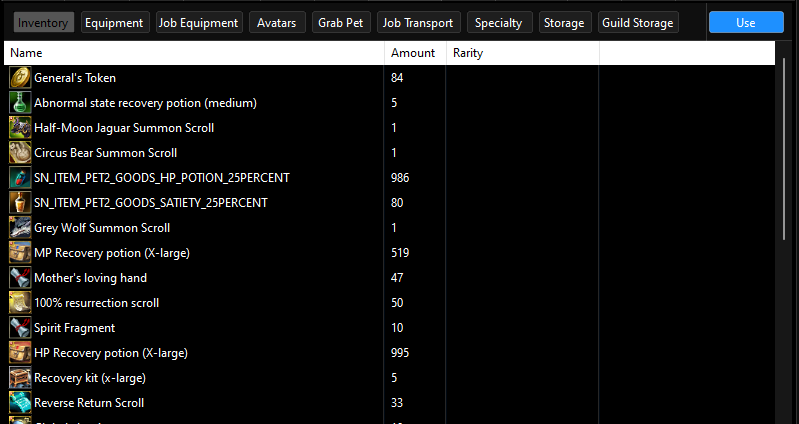 Auto Mastery Upgrade with gap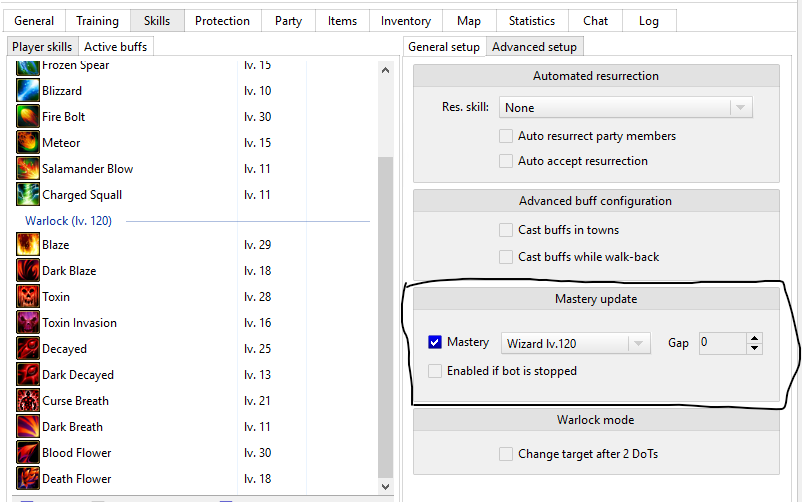 Change target after N dots (warlock)

Use Reverse for back to training area

New script manager and gui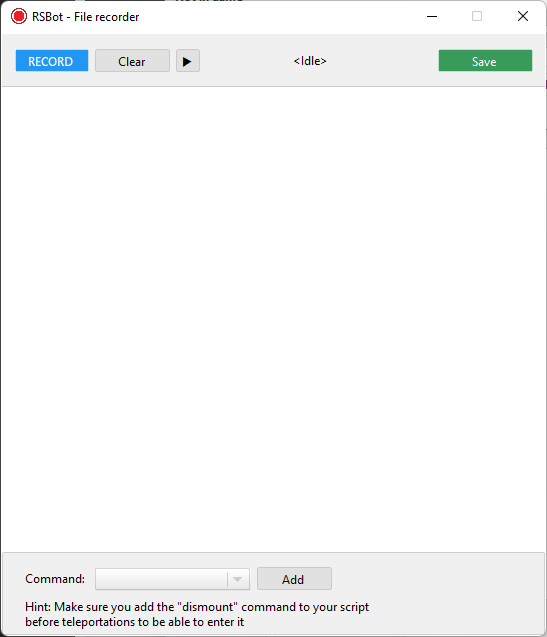 Multi language system(7 Language)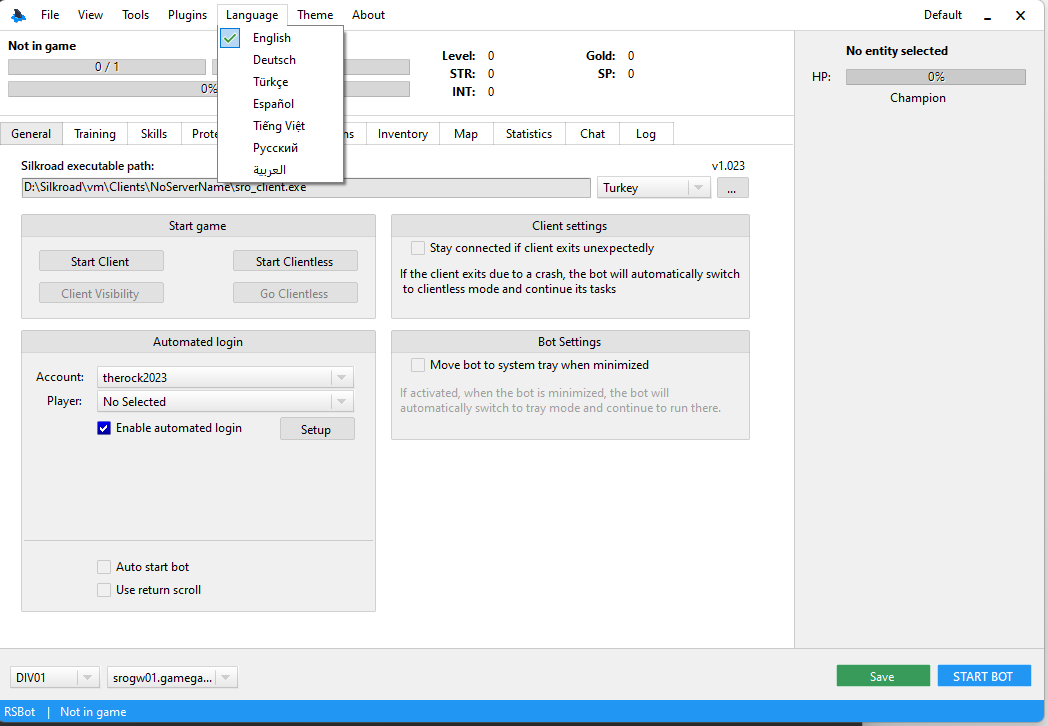 Fixed and redesigned Account window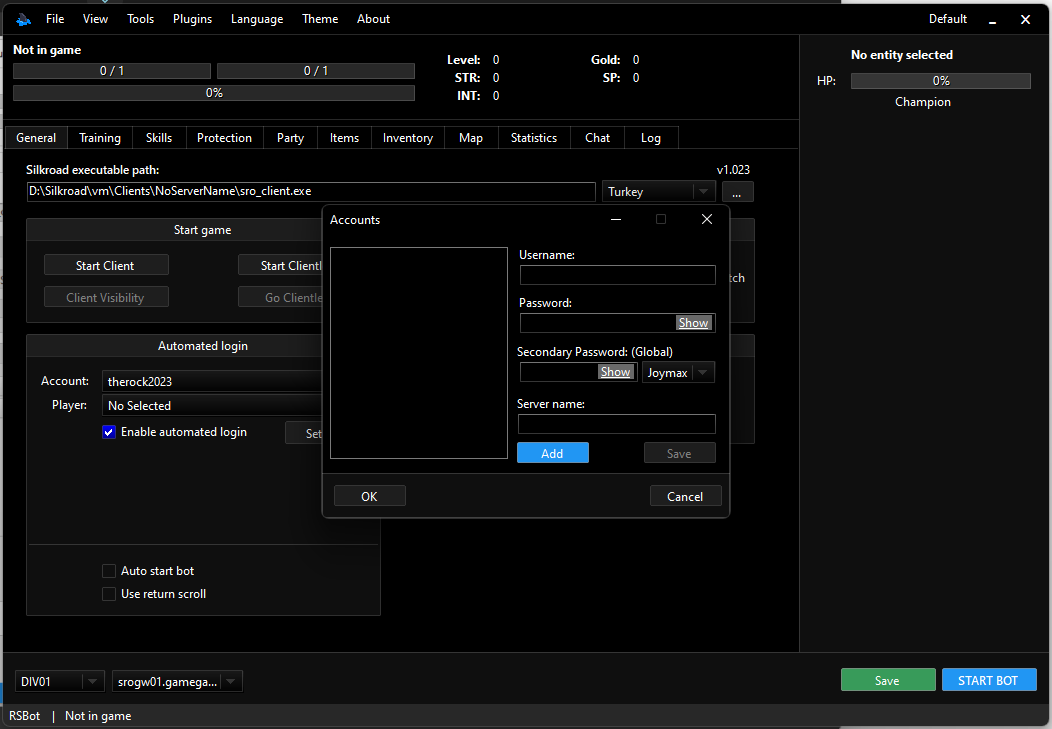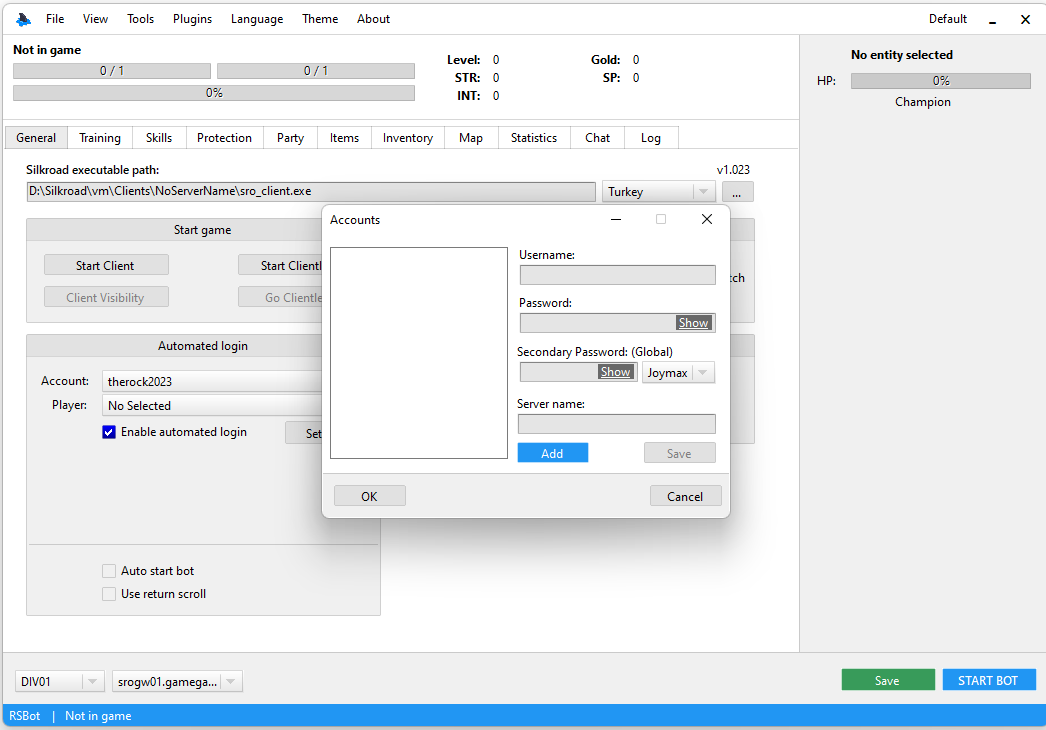 Haven't noticed the new graphical interface yet? ReDesigned bot ui (more flat, more fluently with sdui(developing by me with open source
))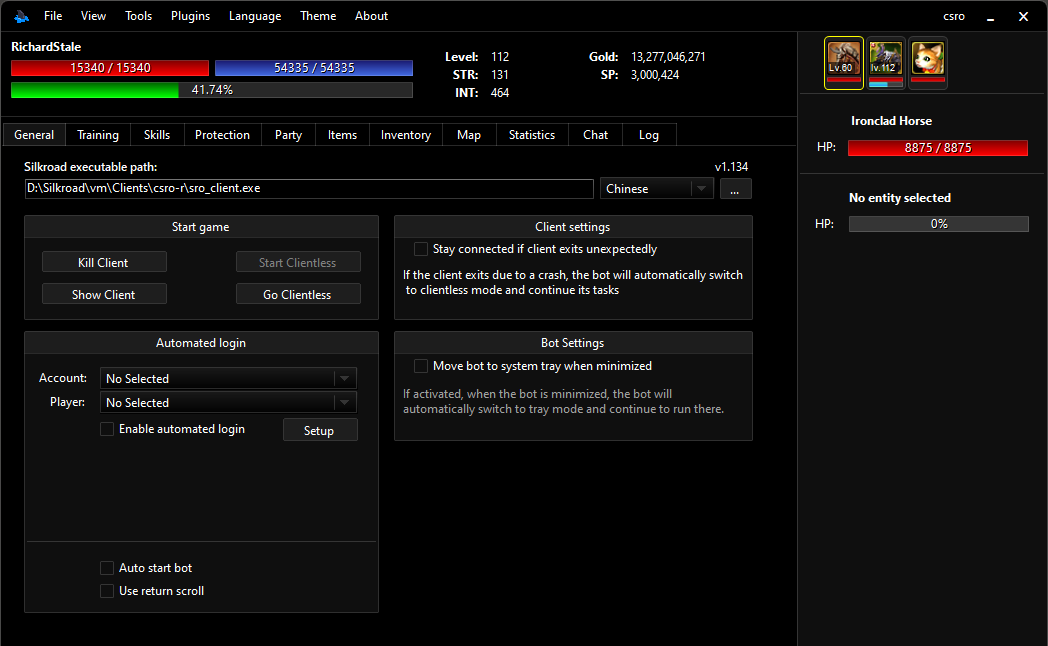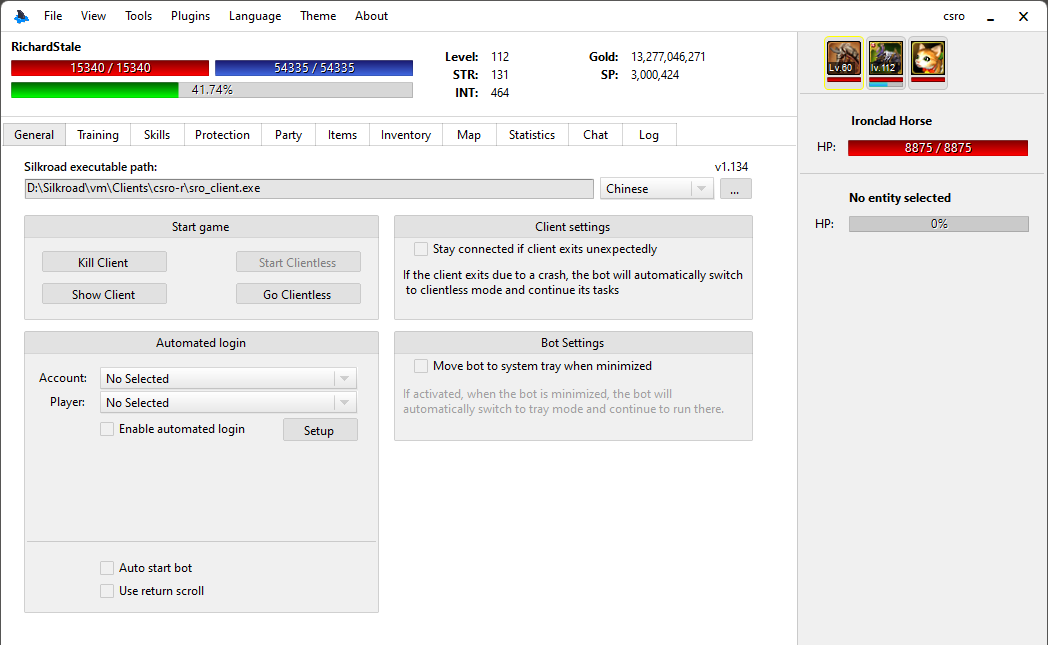 Also you can select your own color or create favorite list at this window! Menu -> Theme -> Choose Color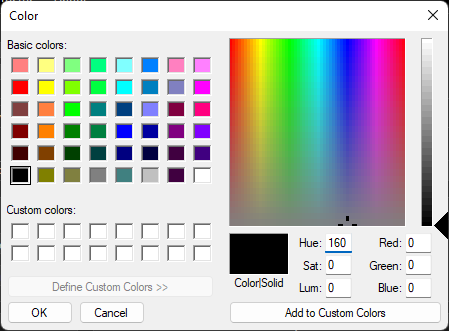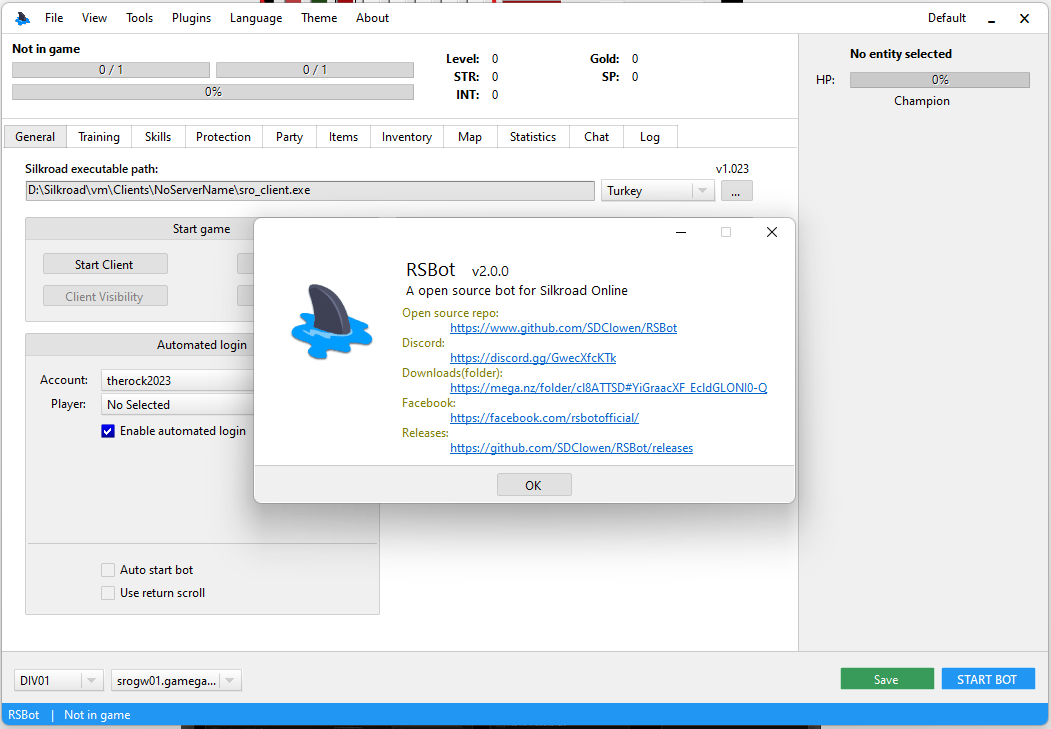 ​